When can you start painting outside?
Painting House Exteriors in Spring
Want to know when we can start painting your home's exterior?
First, the home must be free from snow in order to give you an accurate estimate. This will allow us access and view of your complete exterior.
Once the snow has melted and we've provided you with an estimate, we are still dependent upon the weather. To begin painting outside, the overnight temperatures need to consistently be above 35 degrees Fahrenheit at a minimum. The overnight temperatures must not vary too much from the daytime temps. That is because dew can cause paint adhesion problems and surface staining.
Typically, we can start painting outside between March 15th and April 15th
Once you've selected Monk's for your exterior painting project, we will typically begin working on your home in three to four weeks. The earlier you get on our schedule, the more flexibility we will have to accommodate you with regards to timing.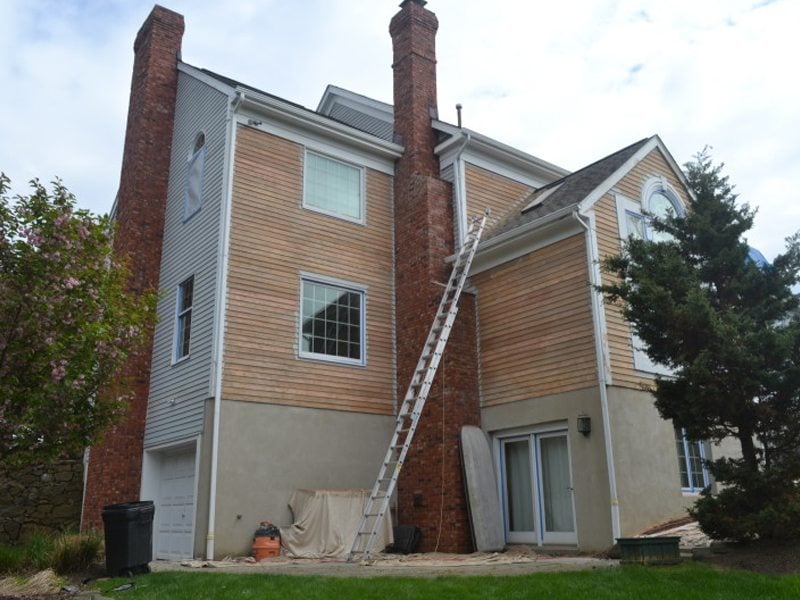 Example of Full Sanding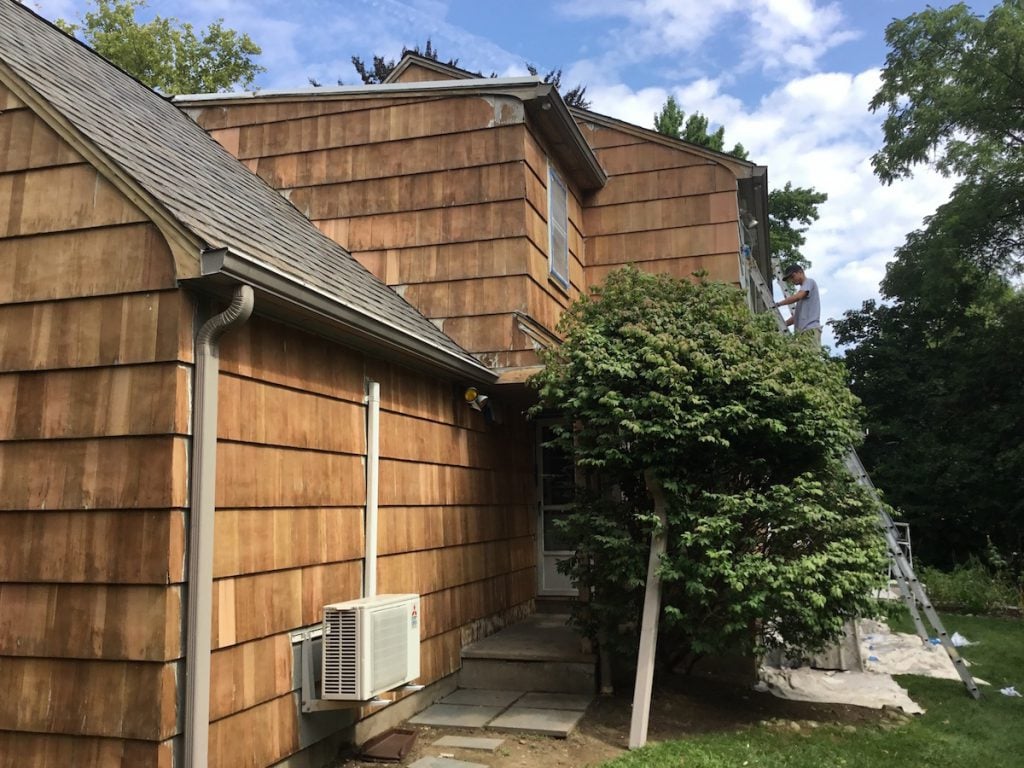 Monk's painters only use premium paint. Typically, we use Duration Paint from Sherwin-Williams and Aura Paint from Benjamin-Moore.
When you can start painting outside from Sherwin-Williams
" … These products can be applied and will cure at lower temperatures, as low as 35° F. Traditional latex-based paints need temperatures above 60° F to cure properly. Warmer temperatures are needed to allow the latex particles to coalesce, or melt together. That is why the spring and fall can be tricky times to paint outside. A common mistake is to paint when the daytime high temperature gets above 60° F and the nighttime temperatures get much cooler because dew forms on almost everything as soon as the sun goes down. Even though the temperature was OK at the time of application, the paint can stop coalescing. This permits moisture to get into the uncured paint film allowing certain ingredients to come to the surface when the moisture evaporates, causing surface staining and possible adhesion problems." 
More from Sherwin-Williams regarding exterior painting best practices.
Get a Free Exterior Painting Quote from Monk's
We are a full-service company and in addition to handling painting your home's exterior, we can also provide you with carpentry repairs, window and door replacements, among other services.
If you still have questions about when we'll start painting outside, please call us at 973-333-4719. If you are planning on painting the exterior of your home, we would love the opportunity to discuss your painting project with you.
You can also schedule a free quote right now by booking online.