Top 125 Veterinary Instagram Influencers most followed in 2020
Veterinary Instagrammers
1. Dr. Evan Antin
Bio •🩺Exotic/Small/Wildlife Vet at @conejovet •🔬CU Boulder & Colorado State Alumn •📖 My book 🔥World Wild Vet🔥 is available now for pre-order👇🐊👇   Instagram Handle @dr.evanantin Instagram Followers   1300000 Location   Colorado, United States
2. Chris Brown
Bio Veterinarian and TV Host For my latest pet tips or ways to help animals affected by the bushfires, head to👇   Instagram Handle @drchrisbrown Instagram Followers   628500   Website https://www.drool.pet Location   New South Wales, Australia
3. Dr. Jan Pol
Bio Veterinarian | @natgeowild's "The Incredible Dr. Pol" 🐶🐱 Affordable pet care advocate 🐮🌽 Supports local farmers 📍Michigan, USA ✋ 🇳🇱 born!   Instagram Handle @thedrpol Instagram Followers   348200   Website http://thedrpol.com Location   Weidman, Michigan, United States
4. Dr. Matt, Karri, Wendy and Ali
Bio Look into the lives of 3 veterinarians, Dr. Matt, Dr. Karri, and Dr. Wendy, as well as vet student and Dr. Matt's sister, Ali. #vetranch   Instagram Handle @vet_ranch Instagram Followers   163200
5. Chloe
Bio Adventures of a young vet and conservationist traveling the world and sharing my work and passion for all things wild and natural Join me @loopabroad!   Instagram Handle @jungle_doctor Instagram Followers   122700
6. André Santos
Bio ➡️ Vet Doc 🐺🐯🦎🐰💉 at @hospitalveterinariodorestelo🏥 ➡️ Internal Medicine & Cardiology ♥️ ➡️ Crossfit addict 🏋🏻 ➡️ Clinical Cases/Vet Stuff   Instagram Handle @andresantosvet Instagram Followers   105800
7. Helga Kausel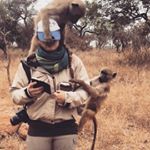 Bio traight Edge 🌱Eco 🌿 77 countries 🌎 Daily Question ⏺ Live Tuesday 7pm Founder of @donate_a_postcard 👨‍👩‍👧🐴🐶🐕 Sporty Cardiac patient💔🏄‍♀️🏊🏼‍♀️🏐   Instagram Handle @travelling_vet Instagram Followers   85900
8. Marlena Lopez
Bio Veterinary Adventures® Zoologist, Vet Nurse, & Author Final Year Doctor of Veterinary Medicine (DVM) student 📍USA→AUSTRALIA #veterinaryadventures   Instagram Handle @veterinary_adventures Instagram Followers   71400   Website https://www.veterinaryadventures.com Location   Australia
9. Dr Oisín Tracey
Bio 🇨🇮🏳️‍🌈🇦🇺🐕🐈 Veterinary Emergency and Critical Care Intern @animal_hospital_at_murdoch_uni 🐸🏄🦉🏋️‍♀️🐭 There use to be more things to say… but then📚🤓📚   Instagram Handle @pawsomedoctor Instagram Followers   50400   Website https://pawsomedoctor.com/about Location   Perth, Western Australia
10. Dr. Michelle Oakley
Bio BLACK LIVES MATTER 👊🏿👊🏻❤️ Follow me on TikTok @yukonvet   Instagram Handle @yukonvet Instagram Followers   49000 Location   Wandandian, New South Wales, Australia
11. Dr. Lauren Thielen
Bio ABVP diplomate- Avian Practice Exotic animal veterinarian. Featured on NatGeo WILD's Dr. T, Lone Star Vet and Dr. K's Exotic Animal ER!   Instagram Handle @dr.laurenthielen Instagram Followers   49000 Location   Texas, United States
12. Ross Henderson
Bio @animalplanet "Hanging With The Hendersons" 💍@rebeccajenee 🐶@charliebean_vizsla 👔@foxhollowvet   Instagram Handle @drrosshenderson Instagram Followers   47700
13. Dr. Ross Bernstein
Bio 🌎 🐾 🌍 🐾 🌏 Small & Exotic Animal Veterinarian Duke Grad + UC Davis Vet School 🦅🐱🐒🐢🦁🦏🦒 💉🔬🇿🇦 📸🐶: @king.duma.golden   Instagram Handle @vet_rozay Instagram Followers   47400 Location   Los Angeles, California, United States
14. Dr. Andy Roark
Bio Veterinarian, innovator & founder of @UnchartedVet Conference. 🙋‍♂️Use the tag #heydrandy for your photo to be featured!🙌   Instagram Handle @drandyroark Instagram Followers   45700
15. Miguel A. Gómez-Garza
Bio Wildlife veterinarian. I'm passionate for what I do and have faith for the future. BlackJaguar WhiteTiger Foundation. Only positive people!   Instagram Handle @magomezgarza Instagram Followers   40600
16. Rory
Bio 🌟 Vet 🌟 Wildlife 🌟 Animal Welfare 🌟 Sustainability 🌟 Health 🌟 Fitness 🌟 @therealpetsfactor @cbbc amzn.to/3anb6J6   Instagram Handle @rorythevet Instagram Followers   38800 Location   London, United Kingdom
17. Dr Gerardo Poli
Bio Veterinarian & Coach I help Vets & Vet Nurses BE their BEST Author #minivetguide, Flashcards CoFounder Vet Success Academy @thevetvault Podcast Speaker & Coach   Instagram Handle @drgerardopoli Instagram Followers   38300 Location   Australia
18. Cody Creelman
Bio Beef Cattle Veterinarian, Vlogger Email: [email protected] @palpationnationmerch VMS 🔽🔽🔽   Instagram Handle @codycreelmancowvet Instagram Followers   34700
19. Tristan
Bio Melbourne, Australia 📍 Veterinarian sharing the joy and magic of veterinary medicine All creatures great and small🦊🐵🐰 🦁🐴🐘🐷🐮🐢🐣🐨   Instagram Handle @dr.tristanlee Instagram Followers   33900 Location   Melbourne, Australia
20. Dr James
Bio Veterinarian & TV Presenter Podcast @vettogetherofficial #ThePetsFactor on @cbbc Potter on @potterythrow S1 Enquiries: [email protected]   Instagram Handle @drjgreenwood Instagram Followers   31700 Location   Bristol, United Kingdom
21. Dr Kate Bruce
Bio Dr Kate Bruce #VETERINARIAN 🐾 Small Animal GP + Emergency 🥼 Barco Ambassador 🌴 Aussie Email: [email protected]   Instagram Handle @kate.the.vet Instagram Followers   31200 Location   Australia
22. Johnny Dolittle
Bio – 👨🏻‍⚕️Dr. Giovanni Scarpata, New Grad Vet Italian 🇮🇹 – 🦙Alpaca breeder @sicilpaca_allevamento – 🎹 Beatmaker learner 👇My FB page   Instagram Handle @johnny_dolittle Instagram Followers   30300 Location   Italy
23. Dr Alex Hynes-Bondi
Bio 🐾 Veterinary Emergency📍AES Brisbane 🇦🇺 👊🏼Fitness|Motherhood| Mindset 🎥 Stories of critically ill pets @bondi_vet 🩺 Co-Fndr Vet Success Academy   Instagram Handle @dralexhynes Instagram Followers   29800 Location   Australia
24. Dr Brooke
Bio 🐶 @animalemergencyservice 👩🏻‍⚕️ Author 💕 Support for veterinarians and students 🐱 Caring for Australia's most critical patients   Instagram Handle @doctor_brooke Instagram Followers   28800   Website https://drbrookeschampers.com Location   Brisbane, Queensland, Australia
25. Nicole LaForest
Bio 🩺 Reg. Vet Tech 🌎 Traveler 🧠Educator 🎙Speaker 💊BSc Psych&Health 🦴Orthopedics ⭐Regenerative Medicine 💉Surgery&Anesthesia 🦠DrPH Epidemiology Student   Instagram Handle @veterinarytechnicians Instagram Followers   27800 Location   Wilmington, North Carolina, United States
26. Dr Kate Adams
Bio TV Host new series @bondi_vet @channel9. Speaker. Entrepreneur. Work-life blender. Owner & Vet – @bondivethospital [email protected]   Instagram Handle @drkateadams Instagram Followers   25800 Location   Sydney, Australia
27. Natalia Strokowska
Bio @zwierzsie 🦉 🦄#entrepreneur 👩🏼‍⚕️locum #veterinarian 🐘#PhDstudent from 🇵🇱 🌍78 countries ❤️#TECHNO #HOUSEMUSIC 🎶 📍Sweden 🇸🇪   Instagram Handle @vetnolimits Instagram Followers   25700 Location   Sweden
28. Dr Leatrize
Bio 👩🏻‍💻@vet.art.shop👩🏻‍🎨@leatrize.art 👩🏻@leatrize Shop| Notes| Youtube| Patreon| ⬇️🐂🐖🐕🐓🦃🐑🐪🐘🐇   Instagram Handle @leatrize.vet.notes Instagram Followers   22200   Website https://leatrize.com Location   United States
29. Danny Chambers
Bio 💉 Vet 🔬Science communicator 📷 Animal photographer 🐶 Every animal has an individual personality – I try to capture these in my photos   Instagram Handle @danny_the_vet Instagram Followers   21200 Location   Settle, North Yorkshire
30. Dr. Janet Roark
Bio Veterinarian | Kingdom Entrepreneur | Animal Wellness Advocate | Wife | Daughter | Auntie | Essential Oil Educator | Author | Speaker | Friend ❤️🐾💧   Instagram Handle @essentialoilvet Instagram Followers   19900   Website http://www.essentialoilvet.com Location   Austin, Texas, United States
31. Aman Kanwar
Bio The Traveling Vet Registered Non-Profit ®️ Aman Kanwar, DVM   Instagram Handle @thetravelingvetrescue Instagram Followers   18200 Location   New York, New York, United States
32. Kristi
Bio Vet Medicine ⚕ ✎ Full time veterinarian🐾 ❊ Part time traveler ✈️ ❥ Trial by fire expert 👇🏽Check out my vlogs, discounts + more✨   Instagram Handle @dogtorkristi Instagram Followers   17400
33. Samantha Palmer
Bio Animal Eye Care Ophthalmology Intern '20-21 VA-MD CVM Rotating Intern '19-20 Cornell DVM '19 Northwestern BA '15   Instagram Handle @i.am.a.veterinarian Instagram Followers   16600 Location   United States
34. Dr. Tegan
Bio 🌼 Aussie 🇦🇺 🌼 Emergency Veterinarian👩‍⚕️ 🌼 A pet is a privilege, not a right✌ 🌼 Pet owner education & awareness 🌼 Ambassador for @drwoofapparel 🐶🐱   Instagram Handle @dr.teganadel_vet Instagram Followers   16400 Location   Brisbane, Queensland, Australia
35. Dr. Lindsay Butzer
Bio FL VETERINARIAN 🐶 🐱 ❤️CSU 🐑 -🎓Ross UAlum || Tufts Alum🐘|| •🌸🌲2020 Cancer Curve Ball, I'm staying Strong !👇 NEW YOUTUBE VIDEOS! 🎥 @zymox_official   Instagram Handle @lindsaybutzerdvm Instagram Followers   16000 Location   Boca Raton, Florida, United States
36. Snout School
Bio Where bold womxn in #vetmed learn to succeed on their own terms. 💪💕 Support @blackdvmnetwork – tee in store! All links👇   Instagram Handle @snout.school Instagram Followers   14600   Website https://snoutschool.com
37. M.V. Luiz Guaraná
Bio 🐊Médico Veterinário de animais exóticos na @exoticpetscv 👨🏼‍🎓Universidade Federal Fluminense 🐡Medicina de Peixes @vetfishbrazil 📍São Paulo, BR   Instagram Handle @vet.luizguarana Instagram Followers   14400 Location   Brazil
38. Charlotte
Bio Vet School Diaries 🐾 ↪Come & follow my journey through vet school 🙋🏼‍♀️Charlotte 👩🏼‍⚕️5th yr Vet Student 🏥The Royal Veterinary College   Instagram Handle @vetschooldiaries Instagram Followers   14100
39. Lou
Bio 🇬🇧CertVNECC NCert(Anaesth) RVN Registered Vet Nurse & Speaker Educating & inspiring fellow RVNs @thebvnaltd council member All views are my own✌🏻   Instagram Handle @louthevetnurse Instagram Followers   14000   Website https://louthevetnurse.com Location   Wendover, England, United Kingdom
40. Shelby
Bio Traveling Dogtor | Vet Student Shelby • Vet Med • Mental Health • Pet Advice 🧘🏼‍♀️Yoga Teacher RYT200 👩🏼‍⚕️ @wearfigs: FIGSxTravelingDogtor ⬇️ NEW Blog Post on Tick Prevention   Instagram Handle @traveling_dogtor Instagram Followers   13900   Website https://travelingdogtor.com Location   Tampa, Florida,United States
41. Rachel Ellerd
Bio 𝘝𝘦𝘵 𝘚𝘵𝘶𝘥𝘦𝘯𝘵 👩‍⚕️ 𝚃𝚎𝚡𝚊𝚜 𝙰&𝙼 𝚄𝚗𝚒𝚟𝚎𝚛𝚜𝚒𝚝𝚢 🐍 𝙴𝚡𝚘𝚝𝚒𝚌 𝙰𝚗𝚒𝚖𝚊𝚕 𝙼𝚎𝚍𝚒𝚌𝚒𝚗𝚎 🥼@wearfigs | 𝙵𝙸𝙶𝚂𝚡𝚁𝚊𝚌𝚑𝚎𝚕 🩺@ekohealth | 𝚎𝚡𝚘𝚝𝚒𝚌𝚙𝚎𝚝𝚟𝚎𝚝 🐂 𝚄𝚃 𝙰𝚞𝚜𝚝𝚒𝚗 𝙶𝚛𝚊𝚍 | 📍𝙳𝚊𝚕𝚕𝚊𝚜   Instagram Handle @exotic.pet.vet Instagram Followers   13900 Location   Dallas, Texas, United States
42. Valerie
Bio Venturous Vet Reflections of a vet student aspiring to be kind, open minded & one day a veterinary specialist ✨ ↠ Founder of @vetstudentspr   Instagram Handle @valerie.dvm Instagram Followers   13500
43. Dr Sue
Bio 👩🏼‍⚕️#veterinarian cancer specialist 🎤 Speaker, book author & #vlogger 🐶🐱 Helping pets with cancer live longer & live well 🔬 #whywaitaspirate   Instagram Handle @drsuecancervet Instagram Followers   13400 Location   New York, United States
44. Jocelyn Teo
Bio Vet Student — (she/her) | @uniofqld bvsc iv👩🏻‍⚕️🐾 🌿 full-time pet mom 🌸 @drwoofapparel "drwoof&jo" 🩺 @vms.mentors student rep ↓ shop my etsy store ✨   Instagram Handle @studybyjo Instagram Followers   13400 Location   Brisbane, Queensland, Australia
45. Montoya
Bio Montoya Vet ® (ᴍᴠᴢ/ᴅᴠᴍ) ᴍᴀʀʏsᴏʟ ⚕️ 🔬 🐈 🐕 🐢 🐓 🐀 🐇 🐊 🐗 💉 💊 🏥 #MontoyaVet 📍 ᴍéxɪᴄᴏ 🚺 ᴇᴍᴘʀᴇɴᴅᴇᴅᴏʀᴀ 🌱 ᴇᴄᴏ-ᴀᴍɪɢᴀʙʟᴇ 🐝 🌎 ♻ sɪɢᴀɴ🐈@bichitoks   Instagram Handle @mvz_montoya_vet Instagram Followers   13300 Location   Mexico
46. Dr. Ethan McEnroe
Bio Mixed-animal Vet @midvalleyvet 📚Chico State 13' | 👨🏻‍🎓UC Davis 18' 🐩🐈🐄🐂🐖🐑🐐🐓🐇🦜   Instagram Handle @macthevet Instagram Followers   12700
47. Stephanie
Bio Taiwanese 🇹🇼 | Bay Area ☼⁣ 👩🏻‍⚕️ | Full-time Vet Student & Boba Connoisseur ⁣ ✨ | Co-founder of @asiansinvetmed⁣ 👚 | @wearfigs // FIGSxSteph   Instagram Handle @steph.vetmed Instagram Followers   12300 Location   Fremont, California, United States
48. Dr. Trusten Moore
Bio Vet med through music, comedy, and honesty!🐶👨‍⚕️ MS✈️CA Professional Interests: Critical Care🚨, Marketing📱, Research 📊   Instagram Handle @drtrustenmoore Instagram Followers   11900 Location   Los Angeles, California, United States
49. Marie
Bio 🏛 Advocate for Vet Med & the animals w/in it 🩺 President Student American Vet Med Asn (@studentavma) ☀️ Saved by grace 📍 Madison, WI | D.C. 🇺🇸🇫🇷   Instagram Handle @marie_bucko Instagram Followers   11900 Location   Madison, Wisconsin, United States
50. Lauren Haley
Bio •Pre-Vet Coach •Vet School Life/Advice •🐶🐱⛑ ER, Shelter & GP •@wearfigs FIGSxVetLauren 15% off 🤍 📍Somewhere saving or kissing a puppy   Instagram Handle @vet.lauren Instagram Followers   11500 Location   San Diego, California, United States
51. Katie Ford
Bio Educating and breaking the silence on Imposter Syndrome in medical professionals. 🌍 Gratitude+ 🚀   Instagram Handle @katiefordvet Instagram Followers   10700   Website https://www.katiefordvet.com Location   Manchester, United Kingdom
52. Stevie Aitken
Bio ▫️Veterinarian ▫️Professional Pet Parent ▫️Helping you become the best pet parent you can be ▫️I like kind people @wearfigs use FIGSxDoctorStevie   Instagram Handle @doctorstevie Instagram Followers   9569 Location   Arkansas, United States
53. Julian Norton
Bio Busy vet; vet off the telly; author of Vet books   Instagram Handle @juliannortonvet Instagram Followers   9387
54. Dr. Tannetje
Bio 👩‍⚕️Veterinarian. Speaker. Mentor. 👨‍👩‍👧‍👦Mom. Wife. Horse lover. 🐾 I ❤️ my job… let me tell you ALL about it!   Instagram Handle @dr.tannetje.crocker Instagram Followers   9271   Website https://drcrockerpetvet.com Location   California, United States
55. Dr Sabrina
Bio 🐴 | Equine veterinary intern 🇰🇳 | RUSVM Alumni, Class of 2020 🌎 | Be the change; stay kind; keep the faith 🥼 | FIGSxDrSabrina ↓   Instagram Handle @dr.sabrina.horse.vet Instagram Followers   9173 Location   United States
56. Lindsey
Bio 👩🏽‍⚕️ Future DVM 💫 Veterinary Hope Dealer 📩 [email protected] 🎥 YouTube, discount codes, and more👇🏾   Instagram Handle @dogtor_lindsey Instagram Followers   8455 Location   United States
57. Dr. Mike McClenahan
Bio Veterinarian. Comedian. Fountain of Information about your pet. THIS IS A SHARED ACCOUNT OF TEAM BOW TIE VET GUY. #TheBowTieVetGuy.   Instagram Handle @bowtievetguy Instagram Followers   7896
58. Dr Melody
Bio Dr Melody, New Grad Vet 🐶 Aspiring fish vet 🦈 From Switzerland🇨🇭Living in Australia 🇦🇺 🐾 @drwoofapparel discount code DrWoof&DrMelody 🐾   Instagram Handle @melodythevet Instagram Followers   7894 Location   Australia
59. Christelle Sasselli
Bio 🐬Aspiring aquatic animal vet 🐾 Vet student | 2022 🇨🇭 Studying in Spain 👩🏼‍🎓@vms.mentors student rep 🩺 @kitsofmedicine & @mediclo.official Ambassador   Instagram Handle @vet.christellegs Instagram Followers   7854
60. Dr Dave Nicol
Bio I help humans get along, so workplaces thrive. 🏆 VMX Speaker of The Year 2019 📘 So You're A Vet…Now What? 🎧 Blunt Dissection Podcast 🚀 VetX CEO 🌱   Instagram Handle @drdavenicol Instagram Followers   7685
61. Laura Robinson
Bio ↠Vet Lo👩🏼‍⚕️where the pets go ↠OC ↠Just tryin' to save the world one pup at a time   Instagram Handle @vet.lo.robinson Instagram Followers   7555 Location   United States
62. Stephanie
Bio 📖 Future Vet 3/6 🎓Zoologist 📍Adelaide, Australia 🎩 DrWoof&Stephanie for 15% 🧠 Mental Health Advocate 🌱 Trying for Zero Waste   Instagram Handle @zoo_to_vet Instagram Followers   7473   Website https://zootovet.wordpress.com
63. Sara Jane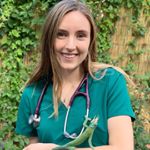 Bio Vet Student 👩🏼‍⚕️ 4th Year Veterinary Student 🏛 University of Pennsylvania 📚 Learning to serve all species   Instagram Handle @all_things_exotics Instagram Followers   7345 Location   Pennsylvania, United States
64. Kelsey Beth Carpenter
Bio 🦒Registered Veterinary Technician 🦒Singer/Songwriter 🦒Neurotic Dog Mom 🦒Professional Goofball   Instagram Handle @vettechkelsey Instagram Followers   7112 Location   Redwood City, California, United States
65. Ashley Bourgeois
Bio 👧🏼👦🏼Mama to two toddlers 🐕🐈Saving itchy pets 🏋🏼‍♀️Advocate for a fun, healthy life   Instagram Handle @thedermvet Instagram Followers   7095 Location   Portland, Oregon, United States
66. Anna
Bio 📍Las Palmas, Canary Islands 🌴 ▫️Passionate veterinary student. Enjoy my medical adventures! 🦎 ▫️#vetstudent #studygram ▫️[email protected]   Instagram Handle @vet_insta Instagram Followers   6982 Location   Spain
67. Laura de Armas
Bio Me doing cute fun things ✨🌸💕 𝙸𝚗 𝚕𝚘𝚟𝚎 𝚠𝚒𝚝𝚑 𝚊𝚕𝚕 𝚊𝚗𝚒𝚖𝚊𝚕𝚜 & 𝚝𝚑𝚎 𝚘𝚌𝚎𝚊𝚗 🌊 Lᴏᴠᴇ ᴛʜᴇᴍ ᴀʟʟ 🐕🐈🦜🦔🐴🦝🐖🐍🐓🐿🐢🦉 𝕃𝕠𝕧𝕖, 𝕙𝕒𝕧𝕖 𝕔𝕠𝕦𝕣𝕒𝕘𝕖, 𝕓𝕖 𝕥𝕣𝕦𝕖, 𝕔𝕠𝕞𝕡𝕒𝕤𝕤𝕚𝕠𝕟𝕒𝕥𝕖 & 𝕜𝕚𝕟𝕕   Instagram Handle @laura.ocean Instagram Followers   6806 Location   New York, United States
68. Rob
Bio 🦅 Wildlife rehabilitator 👨‍🏫 Research bioethicist 🦧 Animal welfare advocate 🐾🌎🐕 Vets Beyond Borders manager linktr.ee/wildlifenurserob   Instagram Handle @wildlifenurserob Instagram Followers   6762
69. Hezy
Bio 🐾🌿🦠 Wildlife vet https://experiment.com/projects/is-trypanosomiasis-a-health-risk-for-translocated-wildlife-in-malawi   Instagram Handle @hezyfezybushvet Instagram Followers   6662
70. Jess K
Bio 👩🏻‍🎓| UoL Biovet Grad 👩🏻‍⚕️| Dick Vet Student #DickVetDiary 🏡| Essex, England   Instagram Handle @vetjessk Instagram Followers   6620 Location   Essex, England, United Kingdom
71. Jessica Edmeier
Bio • future #veterinarian • third year #vetstudent @westernu_dvm • hooman to @princesslilymoonbeam • @wearfigs ambassador | FIGSxvetmedjess   Instagram Handle @vetmedjess Instagram Followers   6531 Location   Pasadena, California, United States
72. Dr. Jahan Rana
Bio Veterinarian🐶🐈|Business Owner🏥|Crazy Video Maker📲 Sports Fanatic🏀🏈Searching for Mastery Link in Bio 👇   Instagram Handle @orangecountyvet Instagram Followers   6467   Website http://www.orangehillvethospital.com Location   California, United States
73. Adrianna Cuesta Amado
Bio 。 4th Year Veterinary Medicine Student @ Texas A&M🐾 。 Soon to be Dr. Cuesta👩🏼‍⚕️ 。 PR🇵🇷→MIA🇺🇸→GND🇬🇩→TX🇺🇸 。 Finalist Miss Universe Puerto Rico 2016👑   Instagram Handle @adriannacuesta Instagram Followers   6424 Location   United States
74. Hilvy
Bio ⚕️ UC Davis SVM c/o 2021 ⚕️⁣⁣ ✨ Helping pre-vets, saving animals, and breaking the stigma against mental health ✊🏼⁣ ⁣ ⬇️ Important links here ⬇️   Instagram Handle @lifeofavet Instagram Followers   6012 Location   Davis, California, United States
75. Leigh
Bio 📍 California 🌴 . 🐾Veterinarian🐾 . 🐈Bili🐈Rubin🐈Pheno🐈Barb🐈   Instagram Handle @animal.doctor.leigh Instagram Followers   6002 Location   California, United States
76. Sylvalyn Simpson
Bio 𝐆𝐏 & 𝐄𝐑 𝐕𝐞𝐭𝐞𝐫𝐢𝐧𝐚𝐫𝐢𝐚𝐧⁣⁣ Fear Free Certified. Giving a voice to the voiceless.⁣⁣ Follow me for 𝒓𝒆𝒂𝒍 and 𝒉𝒐𝒏𝒆𝒔𝒕 #vetmed insight.⁣⁣ #veterinarian⁣   Instagram Handle @thehonestvet Instagram Followers   5736
77. Dr. Myra Tabet
Bio ⤑ Tips + Education for Pet Owners ⤑ 🐶 + 🐱 Specialist ⤑ Providing all veterinary services + grooming Appointment 04541965 👇🏼Check out my clinic Dr. Paw   Instagram Handle @drpawleb Instagram Followers   5736   Website https://www.drpawleb.com Location   Dbayeh, Lebanon
78. Dr. Jeff Werber
Bio 📺Celebrity Vet 🐾Practicing Vet (& on AirVet) 💯Every 100th follower wins 2 free calls with me on AirVet 📍in LA, CA #AMA!   Instagram Handle @drjeffwerber Instagram Followers   5723 Location   Los Angeles, California, United States
79. K9 Grillz
Bio Veterinarian Supervised Non-Anesthetic Dental Cleaning (prophylaxis). 🐶😸 LA, SF, OC. Available at all 20 @healthyspot locations. Click for schedule ⬇️   Instagram Handle @k9grillz Instagram Followers   5483 Location   California, United States
80. Brett Beckman
Bio We are the #1online veterinary dentistry continuing education platform Join Veterinary Dentistry Interactive Online Technician Workshop👇   Instagram Handle @veterinarydentistry Instagram Followers   5376
81. Lianne
Bio 🐾| UQ Vet Student V 🩺| Currently on: smallies 🐶| @drwoofapparel ambassador: DrWoof&Lianne 🎞| YouTube: vetmedkid 👩🏽‍⚕️| UQ student rep: @vms.mentors linktr.ee/vetmedkid   Instagram Handle @vetmedkid Instagram Followers   5295 Location   Gatton, Queensland, United States
82. Sophie Chavez
Bio 💻 3rd year vet student 🐕‍🦺 working k9 enthusiast 🏨 future multi-practice owner ❤️ #HillsPartner hillsvet.com 🥼 @mediclo.official DOGTORSOPH   Instagram Handle @dogtorsoph Instagram Followers   5173
83. Danny Sack
Bio 🩺Special interest in surgery Pre-vet and Vet School mentor 🐻Cornell Vet '20, 🦁Penn State '16   Instagram Handle @dr.dannysack Instagram Followers   5157
84. Juan S. Orjuela
Bio ⚕️ıllıllı 𝚂𝚝𝚞𝚍𝚎𝚗𝚝 𝚅𝚎𝚝𝚎𝚛𝚒𝚗𝚊𝚛𝚒𝚊𝚗 𝙾𝚅𝙲 '𝟸𝟸 ıllıllı 💼 𝙲𝚘-𝙵𝚘𝚞𝚗𝚍𝚎𝚛 𝚘𝚏 @latinxvet ➕@wearfigs // 𝙵𝙸𝙶𝚂𝚡𝙹𝚄𝙰𝙽𝙲𝙷𝙾 🇨🇴 𝙼𝚊𝚍𝚎 𝚒𝚗 𝙲𝚘𝚕𝚘𝚖𝚋𝚒𝚊 📍 🇨🇦 🏋🏽‍♂️ 𝙵𝚒𝚝𝚗𝚎𝚜𝚜   Instagram Handle @juancho.the.student.vet Instagram Followers   5004 Location   Colombia
85. Lauren Adelman
Bio Internal Medicine Specialist Endoscopic/Minimally Invasive Procedures ➕FIGSxTINYVET @canadawestvets Vancouver 🇨🇦   Instagram Handle @the_tinyvet Instagram Followers   5004 Location   Vancouver, British Columbia, Canada
86. Ashley Grey
Bio 🐾 GP-ER Doctor📍#CLT, NC 🇺🇸 🇫🇷 ❊ sharing advice for #vetmed ⬇️ BOOK OUT NOW! LINK ⬇️ 🩺 @wearfigs | FigsxSouthernpetvet ♡ cofounder @vetsontherise   Instagram Handle @southernpetvet Instagram Followers   4931 Location   Charlotte, North Carolina, United States
87. Clare
Bio 𝕐𝔼𝔸ℝ 𝟚 💉 𝐚𝐬𝐩𝐢𝐫𝐢𝐧𝐠 𝐰𝐢𝐥𝐝𝐥𝐢𝐟𝐞/𝐟𝐚𝐫𝐦 𝐯𝐞𝐭 🦏 🐄 & bird of prey lover 📍back 2 uni   Instagram Handle @wild_vet_girl Instagram Followers   4879
88. Jennifer Remnes Wright
Bio Doggie doc. Chicagoan. Give me Jesus, matcha & all things 🐆 print. Hopeless wanderer. Adrenaline junkie. Extra like guac. ➕ @wearfigs | FIGSxjenremdvm   Instagram Handle @jenremdvm Instagram Followers   4560 Location   Chicago, Illinois, United States
89. Bella
Bio #Veterinarian /YouTuber helping future vets get into & get through vet school! #BellaVet #prevet & #vetstudent advice 📍Chicago, IL Subscribe!👇🏻   Instagram Handle @bellavetdvm Instagram Followers   4513 Location   Chicago, Illinois, United States
90. Kenzie
Bio Vet Student Mindfulness in veterinary medicine 🤍 Podcast DearMissDogtor – The Podcast Diary @soundcloud @spotify Mediclo code – MISSDOGTOR   Instagram Handle @dearmissdogtor Instagram Followers   4407
91. Sara Beth Speziok
Bio Becoming a mixed animal veterinarian 1 day at a time ✨vet school life ✨study tips ✨pet advice ✨equestrian adventures   Instagram Handle @sarabethbecomesavet Instagram Followers   4277
92. Millie Rosales
Bio Miami Veterinary Dermatology Vet dermatologist in South Florida. We take care of itchy pets! See what we are all about in our video below.   Instagram Handle @gotitchypet Instagram Followers   4171 Location   Miami, Florida, United States
93. Brittany Shea Kennedy
Bio pet advice || furbabies || #vetlife wifey to a vet 💍 + 🐶 🐱 mom owner of @pet_health_center MU alumni 💌: [email protected] STL, MO   Instagram Handle @dr.brittanykennedy Instagram Followers   3933 Location   St. Louis, Missouri, United States
94. Kate Schlicher Baker
Bio Veterinary clinical pathologist🤓 on a mission to help vet professionals get comfortable with and excited by cytology!🔬 Cyto courses & newsletter ⬇️ linktr.ee/Clinpathkate   Instagram Handle @clinpathkate Instagram Followers   3878
95. Dr. Carmen
Bio » full-time vet, part-time blogger « ❥ pet tips for pet parents ☤ medical cases for #vetstudents & more ッcheck out my blog ➴   Instagram Handle @vet.carmentotolici Instagram Followers   3834
96. Kathryn Duris
Bio ▪️sinner saved by grace + coffee ▪️pray always, eat well, travel often & snuggle puppies ▪️forever LSU @wearfigs ambassador: Use code FigsxDrDuris   Instagram Handle @drkathrynduris Instagram Followers   3608
97. Lucy
Bio 👩‍⚕️Referral Vet Nurse 🌍Working & volunteering around the world! 🎤Singer/Performer/Podcast Host @letstravelvetmedstyle ♀️Feminist 📍UK   Instagram Handle @thetravellingveterinarynurse Instagram Followers   3549 Location   United Kingdom
98. Carmine Colantonio
Bio Carmine Colantonio Medico Veterinario 🐾 Scalea (CS), Italia.   Instagram Handle @carmine_vet Instagram Followers   3501
99. Adam Conroy
Bio Veterinarian, Partner of Animal Care Clinic. Partner MarkRoy Consulting @markroyvet. Co-Founder @7ssociety & @vms.mentors   Instagram Handle @dr_adam_pet_vet Instagram Followers   3106 Location   Chicago, Illinois, United States
100. Courtney
Bio 4th Year Veterinary Medical Student🐶💕😺 Emergency Dogtor in Training🐾🏥 1908💕💚 YouTube Channel 📸👇🏾   Instagram Handle @dogtorcourt Instagram Followers   3090 Location   United States
101. Kellie
Bio 🍦 Ice cream connoisseur 🐮 Cow enthusiast 🩺 4th year veterinary student ❤️ Sharing the story of farming from a vet perspective   Instagram Handle @cowvetkellie Instagram Followers   3087
102. Yvette
Bio A vet student finding balance 🧘🏻‍♀️🌎🐱 Veterinary student @cornellvet 👩🏻‍⚕️💉 Co-founder of @latinxvet UC Berkeley Alumnus 🐻 Latina ✨🇲🇽   Instagram Handle @yvette.the.vet Instagram Followers   2802 Location   Texas, United States
103. Steph
Bio Adventures of a vet in mixed practice 🌎 Backpacking around the world 🦘 Aussie living & working in the UK 🦎 Herp and wildlife nerd   Instagram Handle @vet.down.under Instagram Followers   2794 Location   United Kingdom
104. Dr. Claire Madden
Bio Zoo & Wildlife Vet Dr. Claire Madden @seaworldaus & @paradisecountrygc 🌿🐨🌿🐬🌿   Instagram Handle @drclairemadden Instagram Followers   2673 Location   Gold Coast, Australia
105. Dr Magda
Bio ▪️Small animal GP. I ❤️my job! ▪️Education, positivity, growth ▪️Surf life guard, beginner cellist, mama ▪️Perth, Australia🇦🇺 Polish heritage🇵🇱   Instagram Handle @dr.magda.vet Instagram Followers   2374 Location   Perth, Australia
106. Dr Andrew Jones
Bio Veterinary Secrets is about dog and cat owners learning how to better care for their pets using natural remedies. ⬇️New Veterinary Secrets Video⬇️   Instagram Handle @veterinarysecrets Instagram Followers   2246 Location   Nelson, British Columbia, Canada
107. Dr. Amber Lee
Bio Aussie 🇦🇺 📍Boston Avian Specialist 🦚 @abvpvets @aavonline 💕Passionate about education of exotic pet owners and veterinarians   Instagram Handle @dr_amber_lee Instagram Followers   2231   Website http://dramberlee.com
108. Vet_School_Things
Bio 🖤Vet Student sharing the Vet School madness. 🖤 Aspiring bovine vet🤷🏻‍♀️ 🖤i'm a girl by the way 💁🏼💞 🖤 #veterinary #vetschool goo.gl/Dn9zPi   Instagram Handle @vet_school_things Instagram Followers   2210
109. Jaina Leanne
Bio I just kinda like animals #DogtorJ 👩🏽‍⚕️🐶🐱 Follow my psycho pup @sadie.the.sammy   Instagram Handle @dogtorjaina Instagram Followers   2202 Location   Oregon City, Oregon, United States
110. Gabriele
Bio C o l u m b u s, OH veterinary medicine 🦮🐈🐾🩺   Instagram Handle @gab.e.m_ Instagram Followers   2183 Location   Columbus, Ohio, United States
111. Dr. Daniel Honovich
Bio 🐶Veterinarian during the week🐱 🏁Race car driver on the weekend🥇 ⬇️Contact us below to schedule an Appointment ⬇️   Instagram Handle @drdanthevet Instagram Followers   2005
112. Carolina
Bio Vet Student 🐻cornell vet '24 ⚕️wildlife conservation through VetMed 👚 @mediclo.official code: "carolinasfieldguide" 🌸 in love with @cass_10_   Instagram Handle @carolinasfieldguide Instagram Followers   1891
113. Seth Williams
Bio St. Louis Veterinarian👨‍⚕️ Dog lover 🐶 Miami Hurricane fanatic 🙌 Creator & host of "Vet School Unleashed: Dissecting the DVM" podcast 🎤 👇Links!   Instagram Handle @drseththevet Instagram Followers   1833 Location   Miami, Florida, United States
114. Fabian G. B. Rivers
Bio Exotic/Small Animals/Wildlife Vet 🐢🐍🐠🦅🐀🐦🦎🐇🐗🐶🐱 EU grad 🇪🇺🇨🇿 🇯🇲🇨🇺🇮🇳🇬🇧 Presenter on @therealpetsfactor BVA Council Member 🤓 Vegan 🌱   Instagram Handle @dreadyvet Instagram Followers   1821 Location   Birmingham, United Kingdom
115. Dr. Kilgore
Bio 🏳️‍🌈| Vet Student | Aspiring Feline Specialist St. George's University SVM 🐾🇬🇩 'S23 UGA Alumna Follow my journey on YouTube youtu.be/4wbuLdPXPZQ   Instagram Handle @thatvetbk Instagram Followers   1750 Location   United States
116. Tyler O'Brien
Bio 🐶 Dogs and Dumbbells 🏋️‍♀️ 👨🏻‍⚕️ Second Year Veterinary Student 🩺 DVM (OVC class of 2023)   Instagram Handle @dvm.tyler Instagram Followers   1706
117. Matt Schiffman
Bio 🐾 4th Year Vet Student 🐕 Small Animal Medicine 🏥 Aspiring Practice Owner 📒 The Clinic Notebook * Website, Clinic Notebook, and more below 👇🏼   Instagram Handle @dr.mattschiffman Instagram Followers   1600
118. HA Rdguez
Bio 🇪🇸🏴‍☠️🇬🇧 ▫️Small animal DVM, MRCVS 👨🏼‍⚕️🐾   Instagram Handle @vetania07 Instagram Followers   1501 Location   Asturias, Spain.
119. Dr Danni Dusek
Bio •Veterinarian @petsintheparkmelbourne •TV host @bondi_vet @channel9 @chapelprecinct •Mum Ollie & "Bear" MGT:[email protected]   Instagram Handle @drdannidusek Instagram Followers   1500 Location   Australia
120. Kayla Tubbs
Bio Vet Student 2nd Year Vet Student 🐾 LMU CVM – Class of 2023 Well-Being Committee co-chair LMU SAVMA – PR Liaison 📸   Instagram Handle @dogtorzen Instagram Followers   1437 Location   Tennessee, United States
121. Dr. Patty Khuly
Bio About pet doctoring mostly … but random gratuitous animal stuff happens here too. www.sunsetvets.com   Instagram Handle @drpattykhuly Instagram Followers   1355 Location   Florida, United States
122. Dr Josh Tollman
Bio British Travelling Veterinarian 👨🏽‍⚕️✈️ Exotics, wildlife and small animal 🐢🐕 🦜 #savetheturtles   Instagram Handle @vet_and_wild Instagram Followers   1304 Location   Toronto,Ontario, Canada
123. Caroline Tiagor.
Bio Veterinarian 🇧🇷🇦🇺 Vet nurse – Bayside Animal Hospital 🇦🇺   Instagram Handle @carolvetaustralia Instagram Followers   1260 Location   Australia
124. Dan Markwalder & Adam Conroy
Bio With 17 clinics, we've walked the walk in #veterinary biz. Now it's your turn. Join us @7ssociety to reveal your path to ownership! Links👇   Instagram Handle @markroyvet Instagram Followers   1232   Website https://markroyconsulting.com
125. Joni Alushi
Bio – Im not smart. I just wear glasses. – Vet 💉💊 – #staytuned   Instagram Handle @joni_alushi Instagram Followers   1207