The Benefits of a Master of Interior Design Degree by DI
There is a reason why the interior design profession is competitive. It attracts people who want to be creative and fulfilled in their work. With so many designers striving to get an early-career foothold in interior design and architecture firms, you may have noticed an increasing number going for the Master of Interior Design degree (MID). "If I have a BFA degree in interior design," you may ask, "do I need a postgraduate degree program?"
Those with an undergraduate degree in another field wishing to become interior designers may ask if the MID is the right credential. Recent research shows 36% of adults would choose a different major if they had it to do over again. In fact, this is the leading reason for second thoughts about education decisions. If you're a career changer preparing for entry-level in a design firm or to start your own firm, read on to learn the benefits of the higher degree.
The Benefits of a Master of Interior Design Degree
The extra validation that comes with the MID credential announces to clients and colleagues your intention to go further: to bring insights to practice from a human-centered approach to design. The studio sequence is at the center of this learning in Design Institute of San Diego's Master of Interior Design degree, integrating creativity and technical skills taught in the program.
Studio courses are hands-on laboratories for exploring the user experience of interior space. The design studio core brings focus to a family of courses featuring collaboration, strategic thinking, and business practices, fostering personal career management skills that open the pathway to advancement.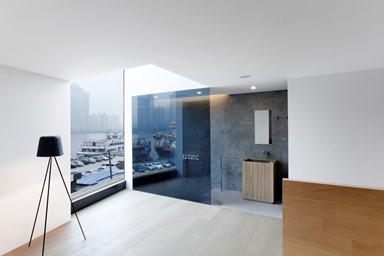 Stand out from the crowd
Interior designers are using the master's degree to show commitment to a specialty, to accelerate their advancement in a firm, or to start their own firm. The post-graduate degree is a credential that signals expertise. The master's thesis facilitates development of in-depth knowledge of a project type such as healthcare, hospitality, workplace, or themed entertainment (to name a few). Master's students may also use their thesis to demonstrate expertise that can be applied across project types, such as sustainability, resilience, biophilic design, and design for health and wellness.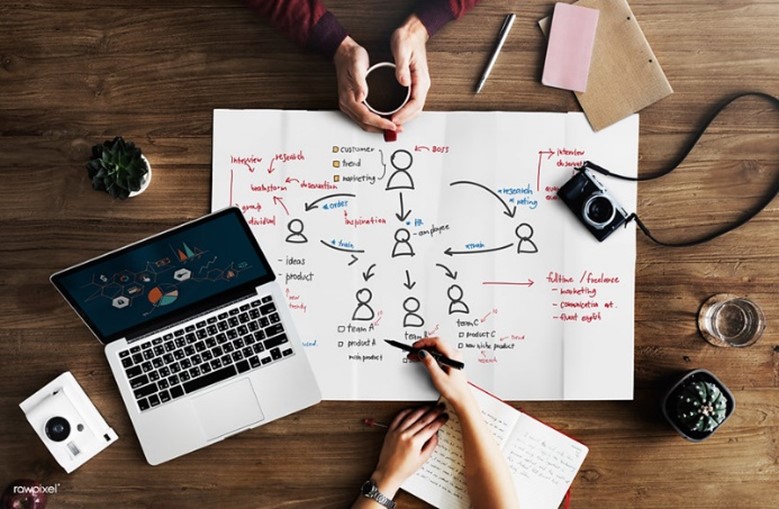 Senior Designer track
The career progression at the heart of the interior design industry leads from "project designer" to "senior interior designer," a title which has nothing to do with age. Senior interior designers establish concepts and oversee the work of others. Their vision guides the firm's high-profile work as they maintain hands-on involvement with multiple projects. They're at the table when clients are explaining their needs and design direction is established. The Master of Interior Design degree prepares you to navigate the path to Senior Designer based on specialized knowledge and management skills developed through the coursework.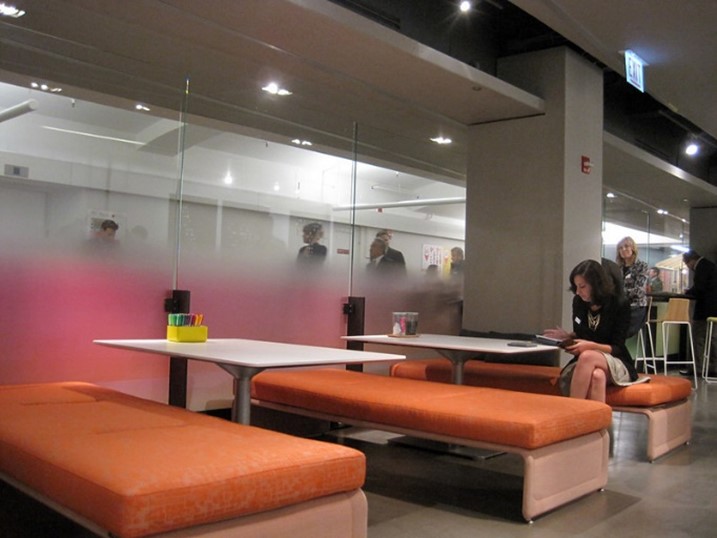 Design Management
Design firms are brimming with talent, but the make-or-break factor in a firm's success is the ability to keep that creativity directed to the client's needs, the firm's vision, and the project schedule. Guiding the efforts of collaborative teams requires strategic thinking and up-to-date knowledge of best practices in the profession. Master's level coursework in professional practice focuses on brand identity, 21st century marketing techniques, technical skills including design software, and teambuilding. The Design Institute of San Diego caps this progression with a mentored professional experience emphasizing leadership in the field.   

Teaching
Ever wonder what credential you need to teach interior design at the college level? It's not a teaching certificate. Accredited interior design programs are looking for instructors with the master's degree in interior design. Many designers seek a combination of practice and adjunct teaching – perhaps one studio a semester – to deliver maximum professional rewards. And for a full-time academic career, the master's is a given.
How much do Interior Designers make with a Master's Degree?
The salary case for getting a higher degree is simple: nationwide, interior design professionals with a master's make on average 24% more than those with a bachelor's degree. The increase in competitive states like California is even higher. Research shows the median US salary bump across all occupations is 34% when comparing female graduate and professional degree holders to those with a bachelor's degree. A higher early-career salary baseline also helps professionals navigate career gaps and gender pay disparities, with the lifetime earnings benefit for master's degree holders steadily growing from one's early thirties to mid-fifties.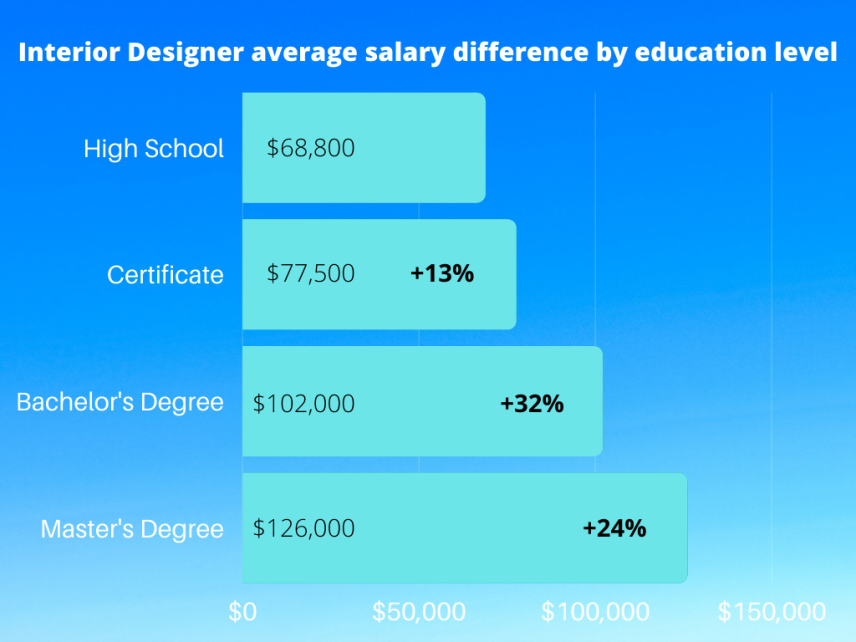 The International Interior Design Association's 2019 compensation survey found that certification and job function matter when it comes to salary. The Senior Designer track separates you from the pack and puts you on the path to higher pay.
How long is the Master of Interior Design?
For students with a bachelor's degree in interior design or architecture, Design Institute of San Diego offers a two-year Master of Interior Design track, culminating in an individualized thesis. This compares favorably with two- and three-year degree programs which are typical for graduate studies in interior design. Those with a degree in related fields such as graphic design should contact the admissions office to see how their previous education will be evaluated. The program is structured for working professionals, with most class meetings scheduled for evening hours.
For students with a previous unrelated undergraduate degree, the path to a Master's degree is three years – shorter than a second bachelor's degree, yet offering a curriculum that is designed to provide a solid interior design foundation. This track, too, is built for accessibility, allowing evening attendance as the student transitions from a previous career.
Master of Interior Design Requirements
The Design Institute of San Diego MID admission process requires a completed application, official transcripts from undergraduate and graduate programs attended, a written statement of interest and proof of a baccalaureate degree. Three letters of reference are required. See the school admissions page  for complete requirements. Applicants to the two-year track for holders of a previous design degree should also submit a portfolio of design work. A detailed list of application and portfolio requirements can be found in the catalog.
What can you expect from The Master of Interior Design Degree program at the Design Institute of San Diego?
At DI, we know aspiring designers want to make the world a better place, and feel deeply the impact of place on our well-being. You'll find a faculty that understands your educational and career goals. They're practicing professionals with deep industry experience. Class sizes are small and permit exploration of your interests and reasons for being in the program.
Along the way, you'll exchange ideas with like-minded students who share your passion for design and your desire to establish a clear course and skillset to fulfill your professional potential. Our program culminates in a three-semester thesis sequence allowing you to thoughtfully construct an individualized area of specialized knowledge. Your design thesis becomes a capstone portfolio piece to carry forward into your career.  Find out more about the Design Institute of San Diego Master of Interior Design degree.
By: Crandon Gustafson
AIA IIDA ASID NCARB NCIDQ LEED AP  
Full-Time Faculty | Career Development, Externship and Practicum Advisor
Image Credits
1 Neri & Hu Waterhouse: "如恩設計 Neri & Hu – 水舍 WaterHouse – Photo 53.jpg" by 準建築人手札網站 Forgemind ArchiMedia is licensed under CC BY 2.0  
2 Rawpixel Ltd: Attribution 2.0 Generic CC BY 2.0   
3 Nate Burgos: https://creativecommons.org/licenses/by-nd/2.0/ 
4 Design process diagram: Wikimedia Deutschland e. V., CC BY-SA 4.0 <https://creativecommons.org/licenses/by-sa/4.0>, via Wikimedia Commons 
5 Chart based on data and diagram: http://www.salaryexplorer.com/salary-survey.php?loc=229&loctype=1&job=97&jobtype=3#disabled 
6 Design Sprint: Design Sprint Ltd, CC BY-SA 4.0 <https://creativecommons.org/licenses/by-sa/4.0>, via Wikimedia Commons
---